Vacations are like clovers: you can find them everywhere, in great clumps and tangles, around this planet. Often, like the three-leafed plant, one vacation is very similar to the one next to it; they all smell sweet and look lovely but to find that rare, unique, four-leafed variety that stands out from the rest, you really have to hunt or even just hope for a little luck.
Likewise, we know finding a truly magical, one-of-a-kind vacation in the sea of sweet-smelling, grass-is-greener-on-the-other-side kinda trips requires a bit of a hunt and a little bit of luck. Sometimes your trip plops you and yours among a crowd of leprechauns, all scrapping for gold and up to no good. Sometimes, if you're lucky, you end up finding a golden spot, hidden under the blue sky and the puffy clouds, and you leave with a rainbow of memories.
However you end up here, research, word-of-mouth, or plain old luck, your family's stay at Drowsy Water Ranch will be that magical, pot-o'-gold find. We enjoy sharing our ranch and we, too, feel lucky to have fantastic families and individuals come from all corners of the earth to play and relax with us here.
To celebrate our luck, here are four lucky reasons to consider a stay with us: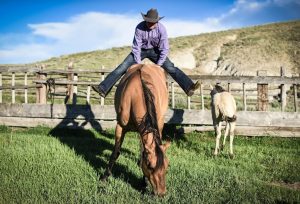 1. Lots of time to click your heels outside
It's amazing how playing in a little fresh air and sunshine refreshes your whole being. It doesn't matter if you're young or old or somewhere in-between, letting go of the desks, computers, and just kicking up your heels (or clicking them!) and enjoying time with friends and family in nature is the best kind of break.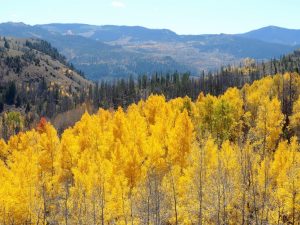 2. Rainbows under a big, blue sky
We embrace Colorado's sunshine and celebrate our short summers by being out under the big, blue, Colorado sky as much as we can. We wander among the trees, streams, and wildflowers whenever possible and marvel at the ever-changing colors of the wildflowers, the sunrises, the sunsets, and fall's changing aspens.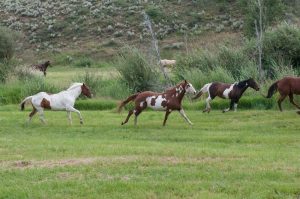 3. Green Grass means happy horses
Our horses are our friends and your companions. They love to work for a living, carrying our guests through the mountain trails around the ranch. We love them in return with plenty of fresh mountain water, green grass, and top-notch care. We see magic happen every week between our horses and our guests as they form a bond that won't be forgotten!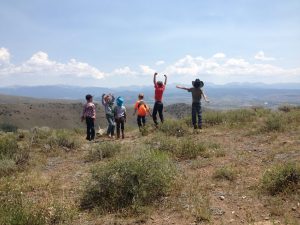 4. Lots of mischief for your little leprechauns
We offer plenty of adventure for your little leprechauns. We'll take them on backcountry explorations, play with them in our gurgling stream, teach them how to manage a horse, and help them get into all sorts of other trouble. Just be careful, you might have to trap them to get them to leave the ranch when it's time to go home!