Drowsy Water Ranch is your exemplary all-inclusive dude ranch. We promise that you and every member of your family, young and old, will find activities and comfort to best suit them. From comfortable, well-fashioned cabins to hearty ranch-inspired meals with plenty of variety, our guests always feel at home. Our grounds and lodge offer endless exploration for those little legs, and the longer legs (not to mention the feet that are just ready to kick back and steal a nap!)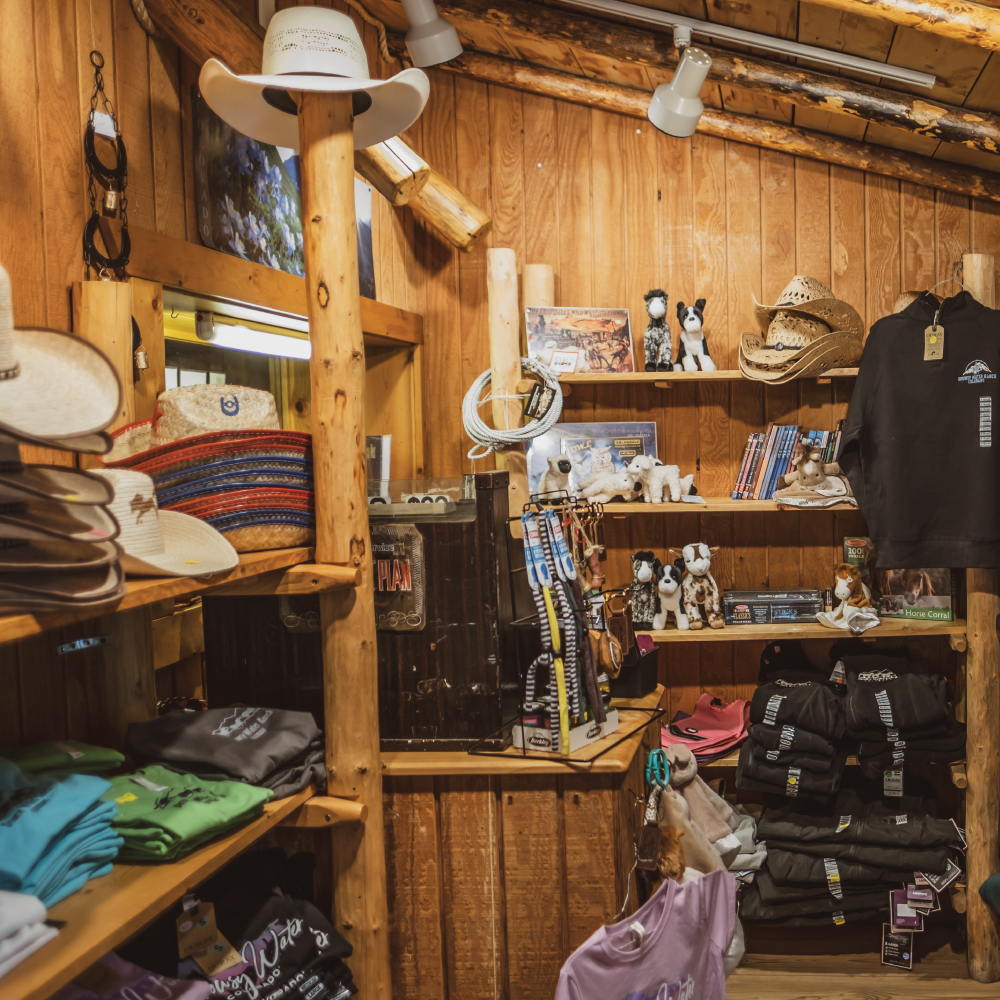 Ranch Store
The ranch store is always there for you—it boasts a selection of items fit for the best cowboy or cowgirl!
Whether you've forgotten some essentials, or you're looking for a special memento, we hope to provide just the thing:  outerwear, sunglasses, cowboy and cowgirl hats, belt buckles, mugs, water bottles, and candy and snacks. Fun items for the little wrangler, like a stuffed animal horse or lasso, may just need adopting.
We rent cowboy boots for the week for people to ride in, as well as riding rain jackets/dusters.