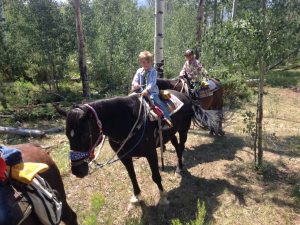 With students heading back to schools around the country, it's hard not to think about pencils and school shoes. Here at Drowsy Water, we have a few rebel boys (and girls) still hanging around the ranch, not ready to go back to lined paper and pink erasers. Nope, these boys aren't giving up on summer yet. Want to come along for an all-day ride with one such group of range-riding fellas? Come see that they might be learning more by being back in the saddle than back in school.
It's not a traditional classroom, but we certainly provide some kind of cowboy class here at Drowsy Water Ranch.
During the day, these bandit boys are learning about horses, about the mountains, and hearing all kinds of stories told about both the facts of the Ute Indians and flora and fauna of Colorado to the fictional, local lore of witches, dragons, and more. At night, they are playing games with kids from all over the world, singing songs and acting for a crowd, and getting to spend quality time with their family. They are learning, all right, they just don't have to take a bus to get here; in fact, they usually take a horse.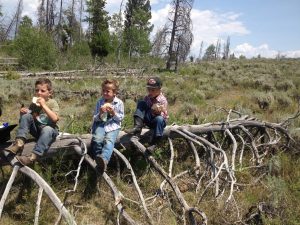 And lunch in a cafeteria? Not for these boys. Try finding your own fallen tree to munch your mid-day meal. With a sandwich and sides packed at the ranch, the trusty horses carry the lunch bag with ease to any one of our favorite destinations for lunch on the trail.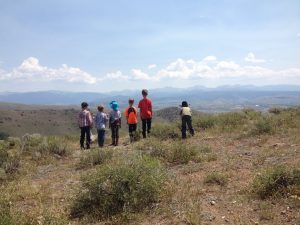 Ready to line up for recess? Not a bad view to keep you dreaming of all you can conquer in the world. Now, stop dreaming, boys, time to play!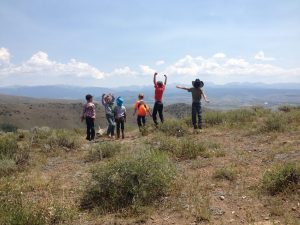 Baseball you say? Where is the field? That way? Okay!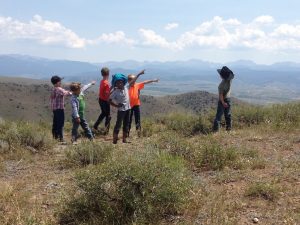 But we forgot our bats and our balls! Oh, sticks will work, you're right, and that fruit we didn't eat at lunch sure seems to look a lot like a baseball. Batter up!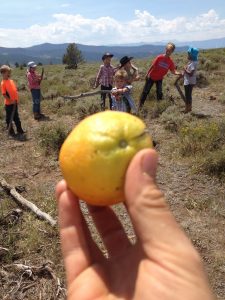 Good game, now back in the saddle and home we go, winding our way through the woods and the brush. Soon you'll all be back in chairs, sitting at a desk. We will miss you here at the ranch, and we sure hope all your teachers get to see you smile this big.