The term "active recovery" is a well-known one among fitness enthusiasts. Those with a basic knowledge of fitness and exercise science know that Active Recovery is a crucial part of any fitness regimen. It refers to "rest days"—specifically, what to do on rest days. It's important to take a break from working out to allow the muscles to recover and rebuild, but the "active" part of "active recovery" means that one shouldn't just watch television on rest days. Instead, one finds activities to do on those days that both allow the muscles to recover while still keeping the whole body Active. Light Yoga, a hike, or a leisurely bike ride might all be considered "active recovery" activities. The important thing is that one gives the hard work a break without going completely immobile.
A vacation at Drowsy Water Ranch is kind of like "Active Recovery" from life and its stressors. Sure, you're still on vacation—you're taking a break. But you're definitely not inactive. 
Here at the Ranch, you can take it as easy as you'd like. But with so much going on, with so many opportunities to get out and move, we'll bet you won't want to.
Horseback rides go out every day. Some are half-day rides that explore the Drowsy Water Valley and the surrounding hills. Others are all-day rides that go out a bit further, and take you through mountain streams, aspen groves, and stunning vistas, some climbing up to 11,000 feet.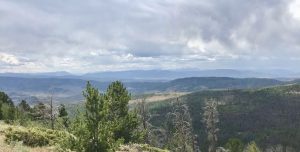 Our Zipline Tour will give you a bird's eye view of the ranch from above–300 feet above, to be precise. 
Guided hikes and bike rides are also offered, exploring destinations such as Columbine Lake, Cascade Falls, and our own Irrigation Ditch trail.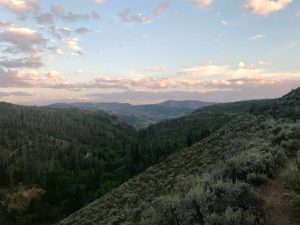 Every Tuesday, interested guests enjoy a guided River Rafting Tour on the Colorado River.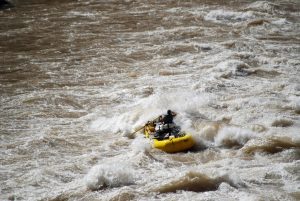 Fly fishing and bait fishing are available on-site and off-site, with a fly fishing clinic available for enthusiasts and newbies alike. Work out those arms.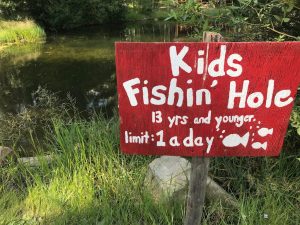 Bring your two-stepping game to Square Dance Night! With Ken's old-fashioned Square Dance calling, each Monday night is practically a step back in time.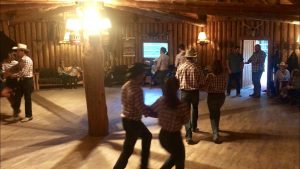 You know, they say that laughing (REALLY laughing) for one minute is equal to ten minutes on the rowing machine. You'll get much more than a minute of laughter on Friday Nights at Staff Show (can't neglect your core, even on Rest Days).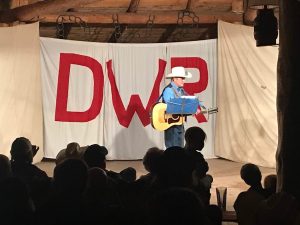 As you can see, a vacation at Drowsy Water Ranch May be a step back from the strain of daily life, but it isn't exactly a sleep-the-day-away kind of vacation. It is Active Recovery at its finest! Don't be surprised if, at the end of the day, you return to your cabin sore and tired from all the unforgettable fun you've had. And amazingly, each day surpasses the one before it. 
Come see for yourself what were talking about!